🍻 Dominoes Setup: From Shuffle to Yard 🎲
Learn how to set up a game of dominoes, from shuffling the tiles to creating the yard. Follow our step-by-step guide and become a dominoes champion. Cheers!
Dominoes Setup:
From Shuffle to Yard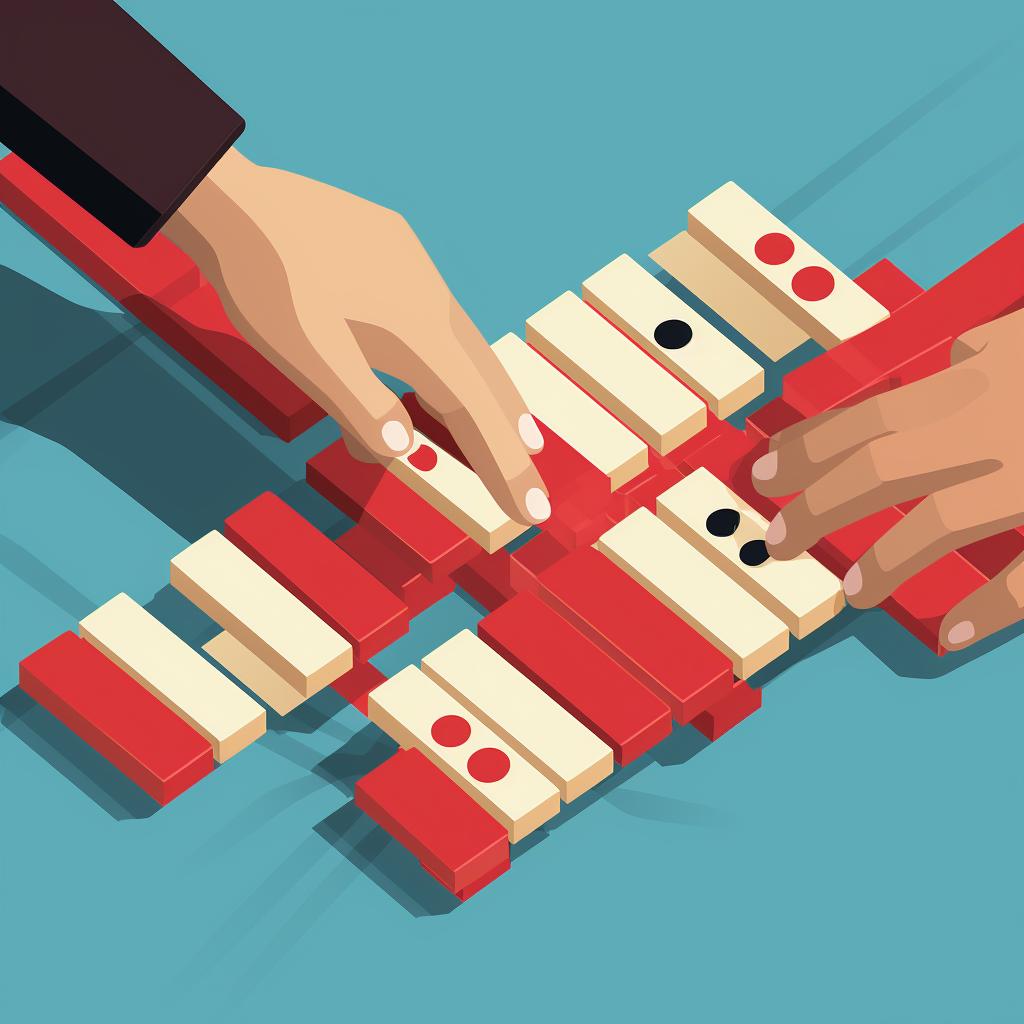 Shuffling the Dominoes
Start by turning all the dominoes face down on the table. Mix them up thoroughly. This process is known as 'washing' the dominoes.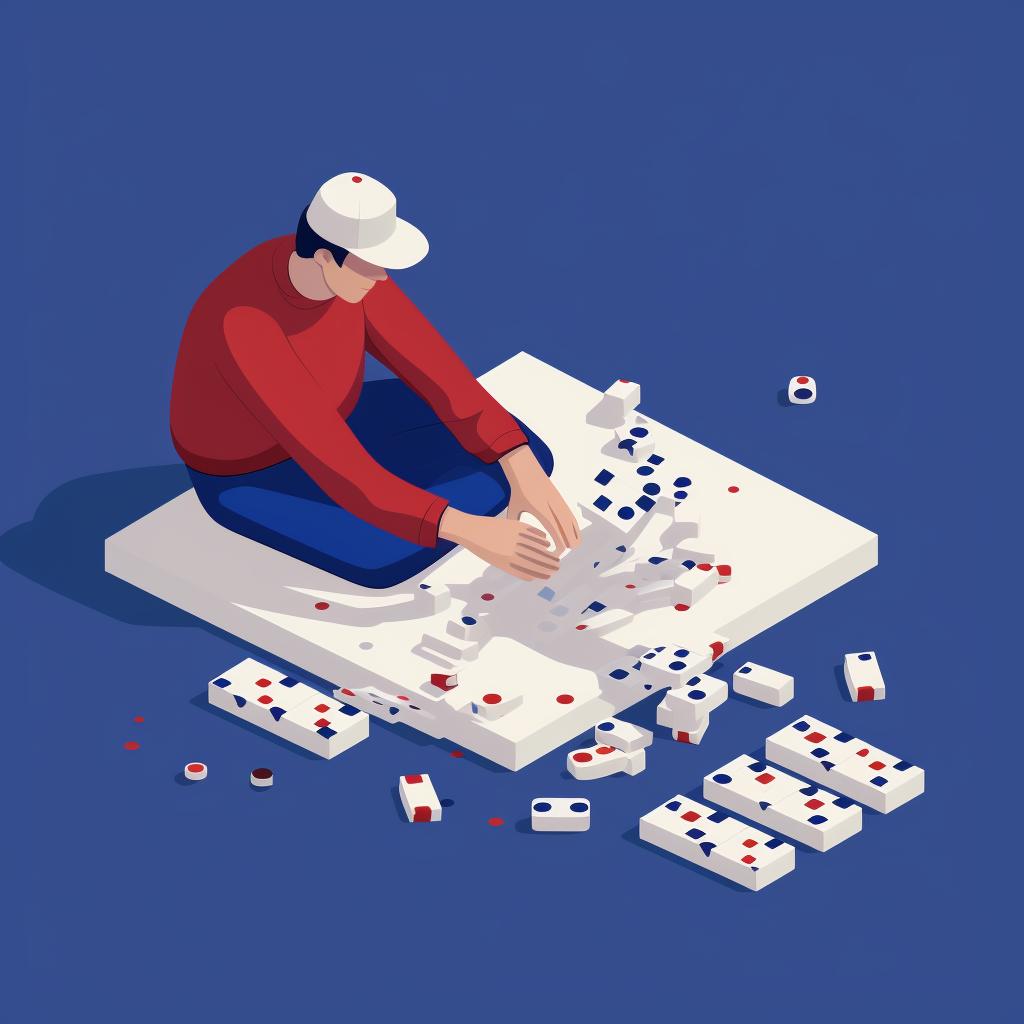 Drawing Tiles
Once the dominoes are shuffled, each player draws seven tiles from the 'boneyard' (the pile of shuffled dominoes). Make sure to keep your tiles hidden from other players.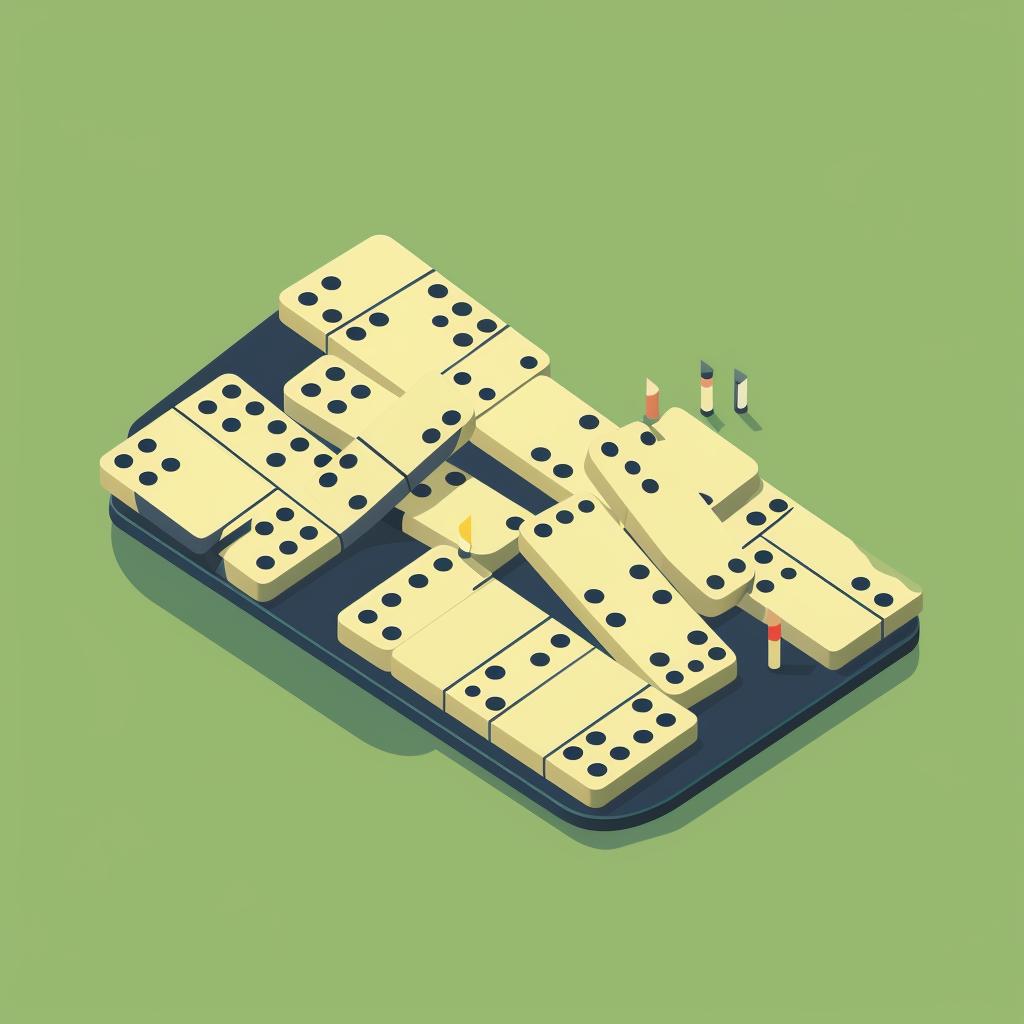 Setting Up the 'Yard'
The remaining dominoes form the 'yard' or 'stock.' They should be kept face down and accessible to all players during the game for when they need to draw additional tiles.
Ready to bring some old-school fun to your next party? Our step-by-step guide to setting up a game of dominoes is just the ticket. But don't stop there! At Drunk Player, we're all about taking traditional games to the next level. So, why not add a twist to your dominoes game with a few drinks? Just remember, always drink responsibly!
Now that you've mastered the dominoes setup, it's time to dive deeper into the game. Check out our comprehensive guide on how to play dominoes to learn the rules and strategies that will turn you into a dominoes champion in no time. If you're playing with a larger group, our advanced guide for larger groups is a must-read.
Take Your Game Night to the Next Level
Dominoes is just the beginning. At Drunk Player, we have a whole world of drinking games and bar sports waiting for you. If you're a fan of board games, you'll love our guides on drunk Monopoly and drunk Scrabble. Or, if you're looking for something a bit more active, why not try Quarters or Beer Pong?
Get Outside and Play!
When the weather's nice, there's nothing better than a game outside with friends. Our unique outdoor drinking games are perfect for your next BBQ or picnic. And if you're hosting a large gathering, our large group drinking games will make sure everyone has a blast.
So, what are you waiting for? Dive in, explore our guides, and become the life of the party with Drunk Player!